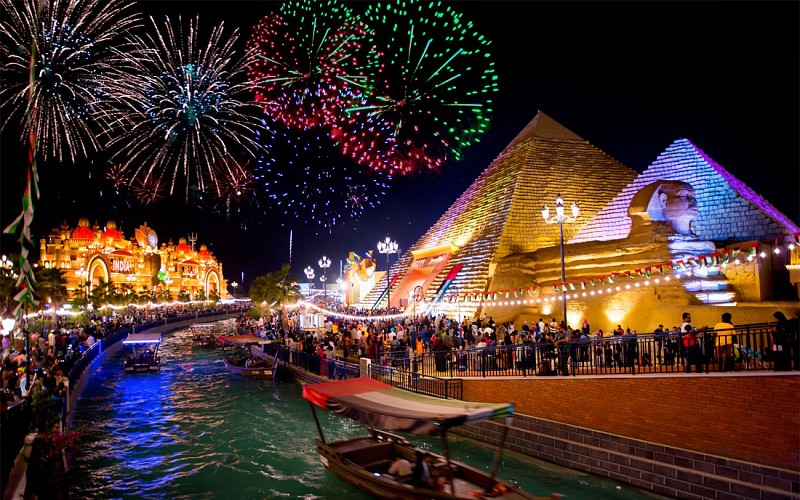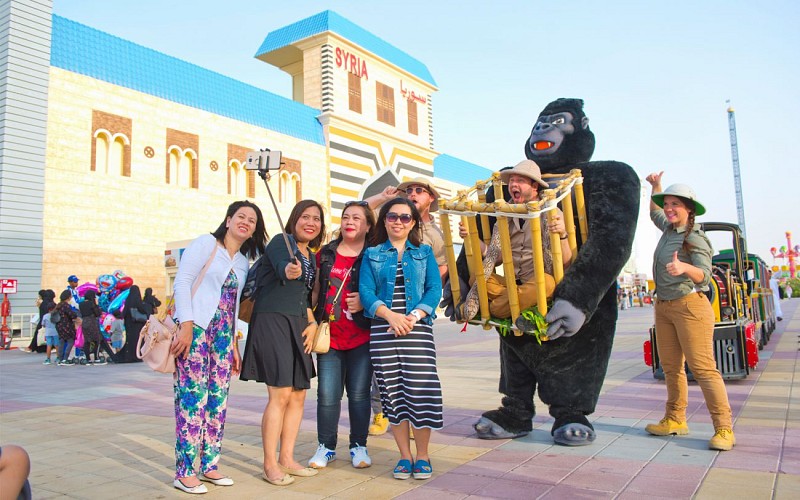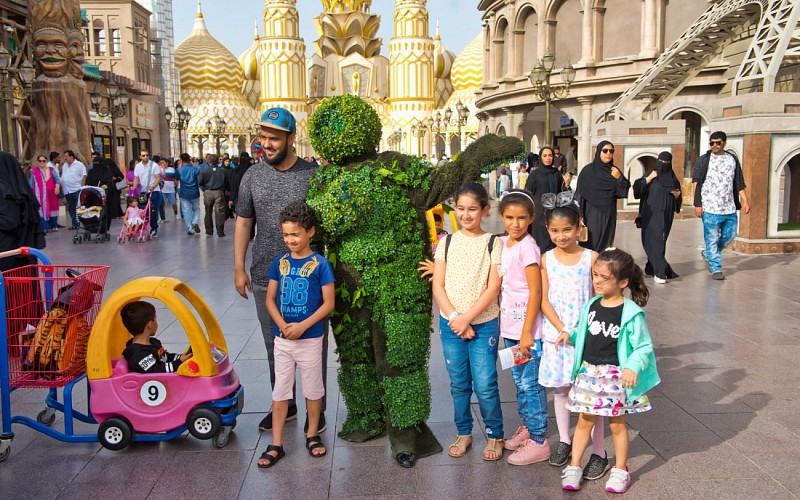 ArrayWhy You Shouldn't Miss This
It's not often that you see many cultures exhibit themselves alongside others, however, it's almost once-in-a-lifetime to see these many do so! Global Village Dubai is the world's largest tourism, leisure and entertainment project and caters to over five million people annually. Featuring 30 massive pavilions which are represented by over 75 countries and cultures, Global Village is the hub of international culture. Located at the crossroads of exhilarating entertainment and cultural tourism, Global Village is a seasonal attraction which has had 21 successful years, and returns for a 23rd one.
The 23rd Global Village is a colossal event and in a city which houses over 85% expat populations, the event always leaves a mark. Its vibes can be felt across the city. The food, shopping, rides, souvenirs,diversity, culture and ambience truly mirrors the represented countries world-over. Season 23 of Global Village comes with infrastructure enhancements including the new Culture Square and Global Village Boulevard. New pavilions have been setup for Oman, Bosnia and Bangladesh. It will also host the largest regional entertainment shows and award-winning theatrical performances and concerts featuring global music icons will be held every Friday.
Your Experience
If you're looking to take a world tour; you need not look further than the Global Village Dubai.
Besides being able to fulfill your hunger with international cuisine and basking in the cultures at the Global Village, there's a whole lot for you to explore here. Stage and cultural shows are a highlight of the entire festival by letting audiences learn about the different kinds of traditions and people of the world. There's also the 'Monster Stunt Show', the highly anticipated show, packed with gravity-defying, adrenaline-pumping stunts with cars, bikes, quads and monster trucks! The best part - the Monster Stunt Show has a neat story to keep you further immersed in the action playing out in front of you.
A key highlight at Global Village Dubai is the Carnaval, a unique cross between a fun fair and a theme park. If you're a thrill-seeker, or you've children, or you're in the mood for some old school fun, then this is the place to be. Sit on any of the 28 exhilarating rides, try your hand at over 100 arcade games or test your skills at 34 different skill games to take home souvenirs and memorabilia from the fair. There are also a number of themed rides and games which are derived from global cultures, which adds to the entire ambience of the venue. Be sure to try out the Carousel, 85-m Drop Tower, Fly France, Escape Hunt, Shooting Zone and the Virtual Reality Circus when you visit the festival.

Infos techniques
Exit 37, Sheikh Mohammed Bin Zayed Road and Emirates Road
Dubai
Lat : 25.0672
Lng : 55.3052
8 informations complémentaires
Highlights

Visit Global Village Dubai, and explore the world's largest international tourism fair at your own pace
Indulge in cuisines from all over the world as you explore 30 massive pavilions which are represented by over 75 countries
Experience the Carnaval at Global Village Dubai which features 28 rides, 34 skill games and a collection of over 100 arcade games
Watch live award-winning culture and stage shows, stunt shows, concerts and parades which highlights different cultures and lets you learn about the different types of people all over the world
With new attractions, the 23rd Global Village Dubai, is the biggest event of this type that has ever been hosted.

FAQs
Know Before You Go
Entrance Ticket

This ticket is only an admission ticket. Food, shopping, entertainment, rides and shows held within Global Village Dubai are not included in this ticket and will be at your own cost.
Timings

Global Village Dubai is a seasonal attraction and is open till 4th April 2020. The park is open from 4 PM - 12 AM from Saturday-Wednesday and from 4 PM - 1 AM on Thursday, Fridays and public holidays.
Event Schedules

- Fireworks display is held on Thursdays & Fridays at 9 PM.
- Parade of the world is held on Thursdays at 7:30 PM.
- The schedule of the shows change constantly along with their venues. Be sure to pick-up a copy of the day's schedule from the information kiosk at Global Village.
Park Map

Global Village Dubai is huge, and as such a park map is essential to find your way around. You can download the Global Village Dubai Map onto your phone to ensure you find your way in the international festival.
Monday Rule

Mondays are family days. Only families and ladies will be admitted to the Global Village on this day.
Concessions & Restrictions

Children under 3 years and seniors above 65 years can enter the park for free upon providing a valid photo ID. Animals, pets, skateboards, roller skates and bicycles are not allowed inside Global Village. Some rides and attractions have specific height, weight, size and age restrictions which are highlights at the entrance of each activity.
Dress Code

Respectful attire which covers the shoulders and knees must be worn at all times. Guests with unacceptable attire may not be admitted to the park.
Getting Here

Global Village is located at Exit 37, Sheikh Mohammed Bin Zayed Road. The RTA has set-up 2 new bus routes to allow public affordable and easy means to get here. The bus services are available between 3:15 PM and 11:15 PM.
- Bus 102 starts from Rashideya Metro Station
- Bus 103 starts from Ittihad Station and will pass through Baniyas Street, Al Rebat Street and Nad Al Hamar
- Bus 104 starts from Al Ghubaiba Station and will pass by Sheikh Rashid Street, Al Jafiliya Metro Station, 2nd Za'Abeel Street and Dubai-AlAin Street.
- Bus 106 starts at Mall of Emirates Metro Station
Validity

Your tickets are valid for a single entrance to the park on any day before the 7
th of April. Re-entries are not allowed.
Cancellation Policy
Strict Cancellation Policy
These tickets cannot be cancelled, amended or refunded.
Ticket Delivery Information

You will receive your Global Village Tickets shortly
On the day of your experience, scan your ticket via mobile device at the entrance. There are 2 main entry gates to Global Village Dubai: Gate of the World and Cultural Gate.

Inclusions

Global Village Dubai Admission Tickets

Exclusions

Rides, shopping and any other voucher/discount