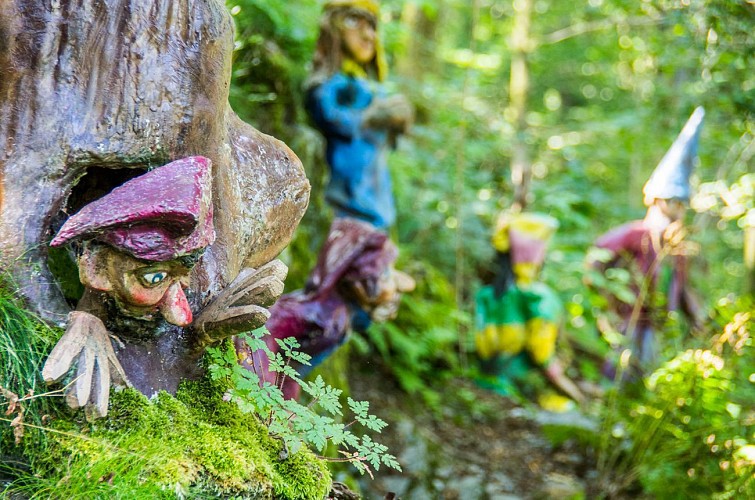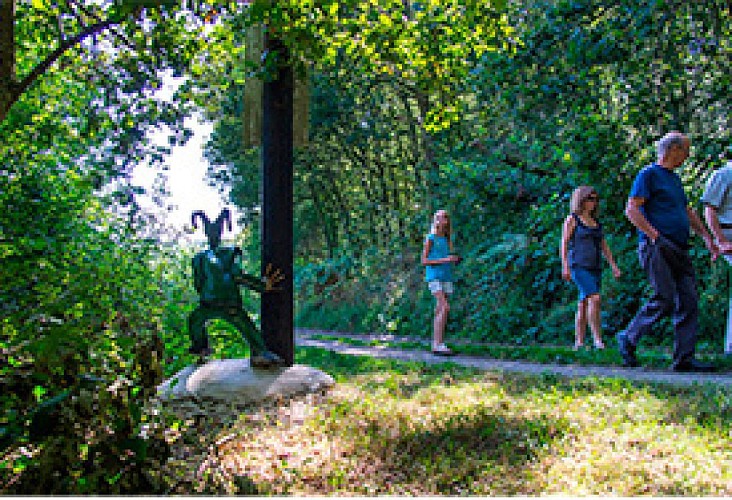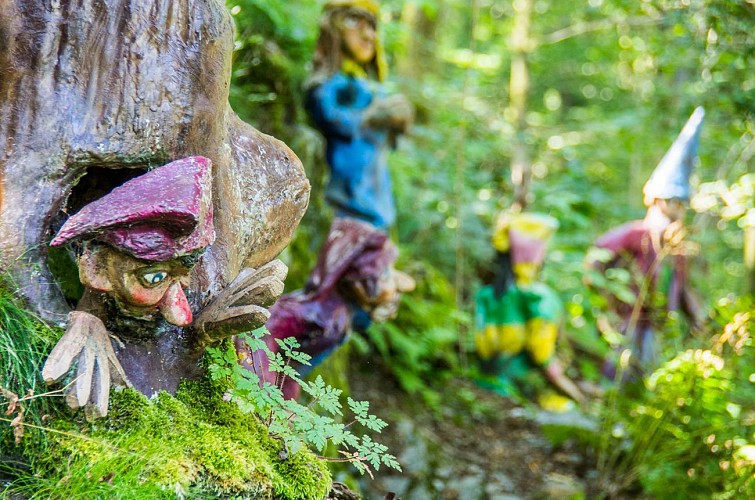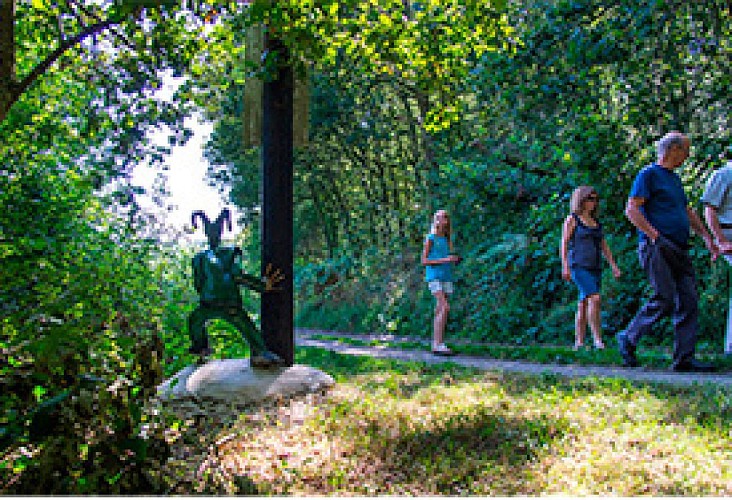 Credit : © Laëtis, reportages 2012
Laforêt has retained the typical character of southern Ardennes villages.

From the village fountain, as you go along you will discover, at the corner of a narrow path or a bend, the wild hunter, the white lady, the satyr, the devil, the gnomes or the werewolf...

Practical details
Distance: 2 km
Waymarking: blue cross
Difficulty: easy
Time: 1 h
Start: the Pinocchio workshop in Laforêt.
2 informations complémentaires
Tip
At the end of the walk, in Mawhotte, a picnic site has been set out.
Did you know?
Laforêt prospered when tobacco was grown on the alluvial banks of the Semois. Bearing witness to this past, a number of driers stand in the centre of this beautiful village, brimming with character.