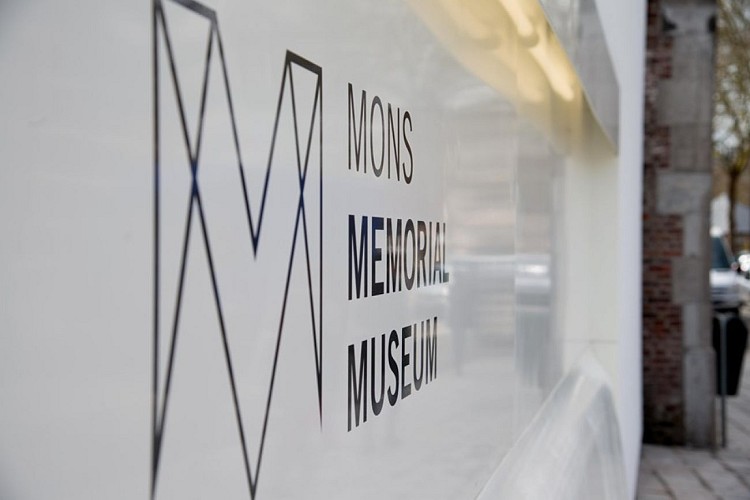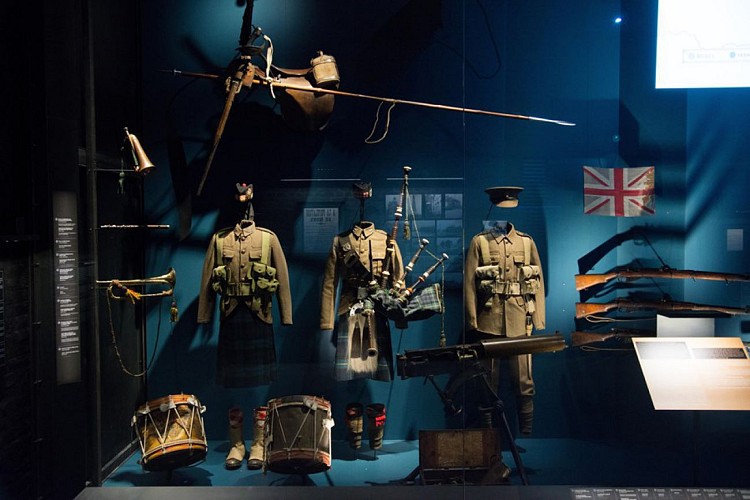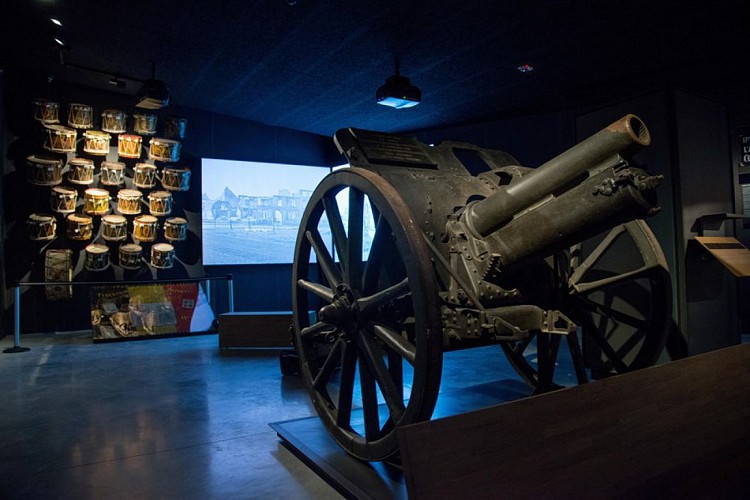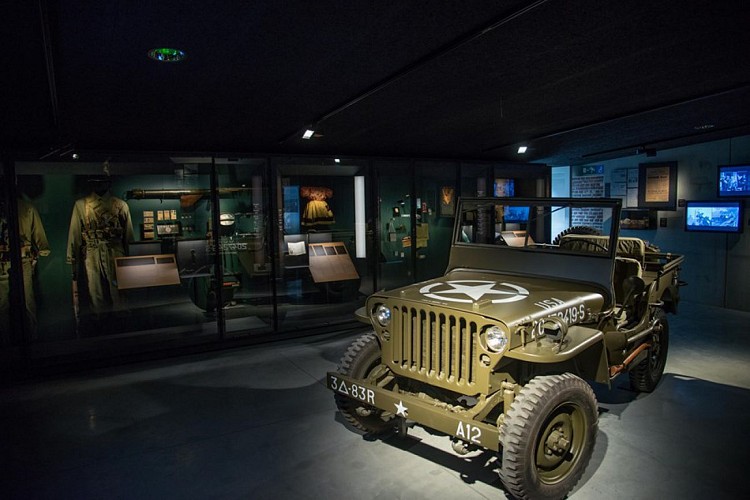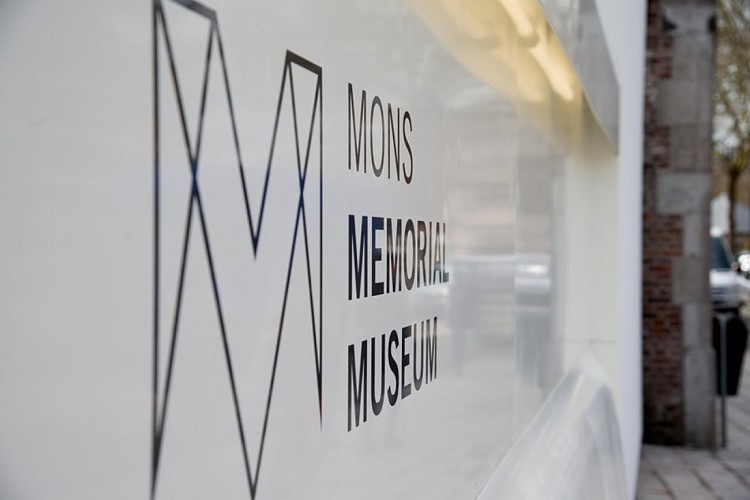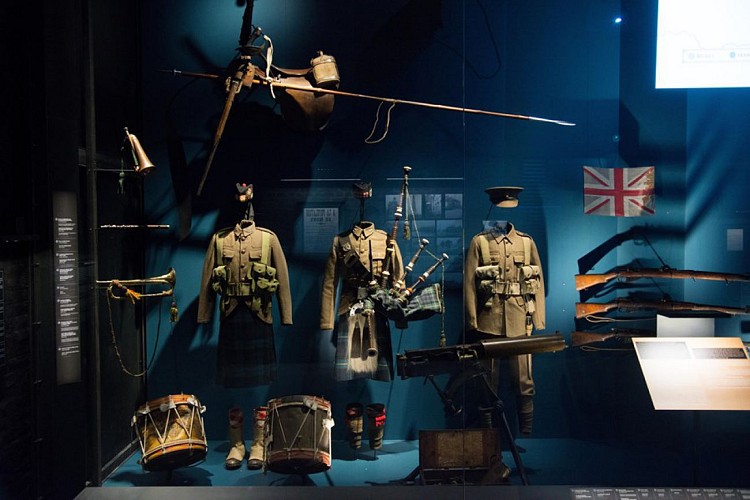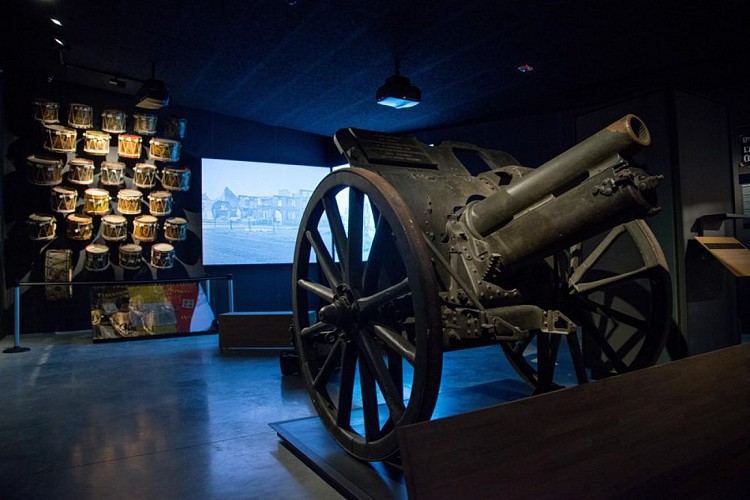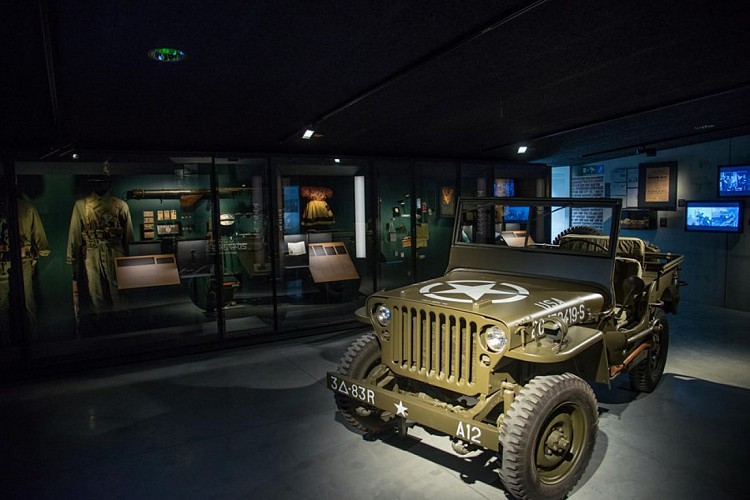 Credit : Mons Memorial Museum © Jacques DUCHATEAU
A place of unique history
A space dedicated to reflection, investigation and interaction, a museum… These are some of the different ways you could describe the Mons Memorial Museum. Above all, it's a venue where people from all generations are able to come and meet and interact right in the heart of a Memorial Region marked by the two world wars that turned the 20th century upside down.

The Mons Memorial Museum invites visitors of all ages to question the multiple, complex realities of the phenomena of war.

Through the fates of the men and women who witnessed events, visitors are immersed in the day-to-day lives of soldiers and civilians in times of peace, of war and of occupation.

The exhibits on display, selected from the 5,000 included in the military history collections belonging to the City of Mons, ask some fundamental questions about the relationship between the civilian and military population. These questions come to life in an experience that will guide visitors from the middle Ages, through the "Ancien Régime", right up to the two World Wars.

An authentic "land" of memory
The new museum space needed to continue the work of the former museum by bringing its collections to life again, but above all needed to mark a moment of change, by creating a radically different form of presentation which would fulfil contemporary expectations.

The history museum has therefore been transformed into a place where questions are asked and where new technologies (e.g. 3D projectors, "serious games", interactive tables) are utilised to give form and depth to the historical content. The use of testimonies such as interviews and letters is also at the heart of the concept, which emphasises the notion of passing on the baton, of conveying history.

Infos techniques
Avenue du Pont Rouge
7000 Mons
Lat : 50.4502016
Lng : 3.9571649
0 m